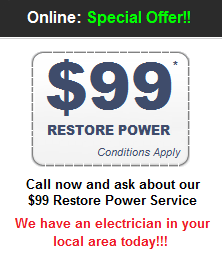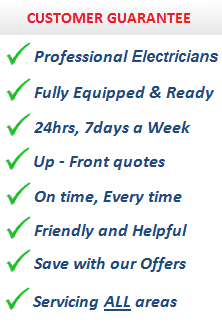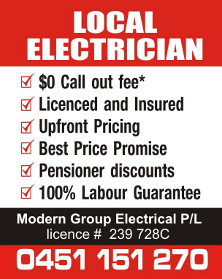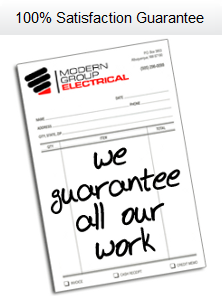 Your are here:
ModernGroupElectrical Home
>
Why Us?
WHY MODERN GROUP ELECTRICAL
Our Promise
At
Modern Group Electrical
our core values dictate the quality of service to our customers and play an important role in the way we do business. Our staff are not only fully qualified, but also friendly, helpful and always willing to offer professional advice.
Our Core Values:
COMMITMENT/SERVICE EXCELLENCE - Commitment to deliver a world class service to our community

INTEGRITY - Act with honesty and integrity above all else

RESPECT - Giving due respect to our customers and employees and to ensure everybody is treated fairly

EFFICIENCY - Being efficient and effective in our approach to give the best solution each time
All jobs will be certified! All our customers will receive the assurance they need and are given a certificate of compliance.
Dont just hire any electrician, hire the best!
Some electricians are focused on just getting the job done. Not Modern Group electricians, our emphasis is on your family and we always put safety first. We believe in order to deliver the best possible service to you, we first and formost need to understand our clients and their needs.
Modern Group Electrical
will go the extra mile, you will not be disappointed!
Skilled Professionals
- Modern Group Electrical
technicians are all licensed and fully qualified to meet any task they are faced with.
-
We only employ skilled electricians, because that's what our customers deserve!
Upfront Fixed Price guarantee!
With
Modern Group Electricals
up front pricing system, theres no guessing game on what the final price will be. When one of our certified technicians comes to you, he will walk you through the solutions and always provide you with a fixed price for each option. You decide which option is best for you and approve everything before any work even begins. When our technician has completed the work, your bill will not change from what you were quoted. With Up Front Pricing you know what the cost is before the job is done, so there are no nasty unexpected charges.
Warning!
Was your previous Electrician Certified?
Did you know it is against the law to provide electrical service and conduct electrical work without appropriately licensed and certified personnel who are compliant with the different codes and practices. Penalties currently apply for unlicensed work and failure to provide the relevant compliance certification documents. Every contractor you engage to provide electrical service should always support that work with a Certificate of Compliance (electrical work) also known as CCEW. At Modern Group Electrical we guarantee our workmanship and provide our customers with a Certificate of Compliance upon completion of the work. This supporting document guarantee's you (the customer) that all work has been carried out and safely tested, ensuring it meets to the minimum safety standards. Did your previous electrician give you a Compliance Certificate for the works performed? Always remember to ask!

Call us now

Or simply fill out the booking form and one of our friendly staff will contact you!